Suede Tassels with Rhodium cap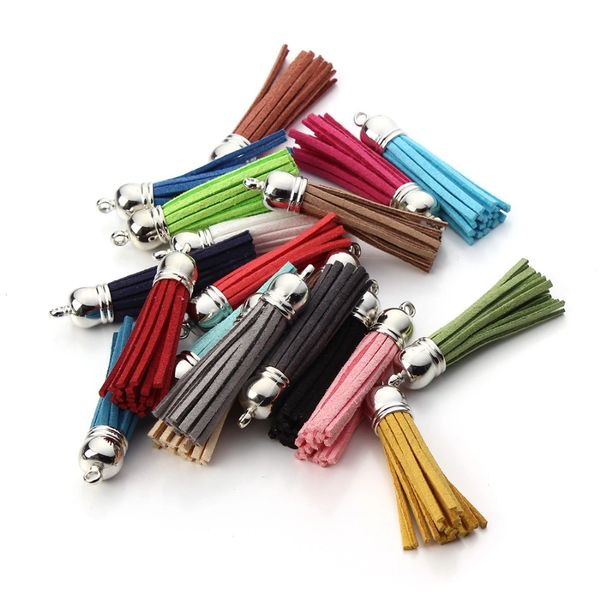 This is a suede tassel with a rhodium cap that can be attached to a keyring or any other item. You can purchase separately or in packs of 10. Colors in the 10 pack will vary.
The tassels are approximately 2.5" long and 1/2" wide.