Siser Glitter HTV - Neon Glitter pack - 6 pc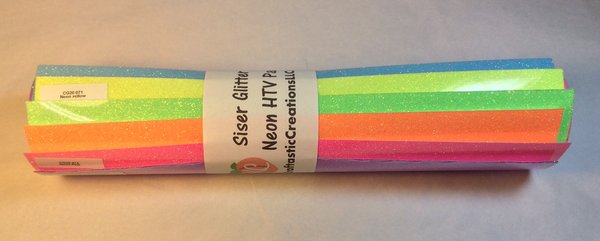 This Neon pack comes with 6 Neon colors of Siser Glitter heat transfer vinyl.
It includes the following colors in 12" x 20" sheets of Siser Glitter HTV.
(1) Neon Blue
(1) Neon Yellow
(1) Neon Green
(1) Neon Orange
(1) Neon Pink
(1) Neon Purple
NOTE: These are NOT translucent. They have a white backing which serves as a color block and allows them to be used on dark fabrics as well.
Only 100% genuine Siser heat transfer vinyl is used. All sheets are +/- 0.25"