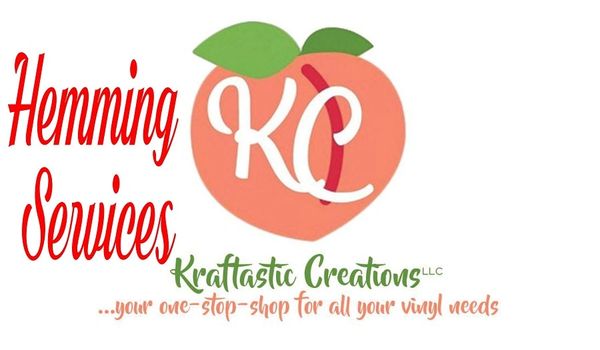 At KraftasticCreations, we offer a full line of services.  Prices quoted are per item.  The price is per item.  This will be done by hand, not machine.
*  Cutting of your designs

*  Weeding of your designs
*  Pressing your designs on to items
*  Hemming
*  Creating designs for your use
We can use your materials or we can provide them.