Father's Day Oracal 651 Bundle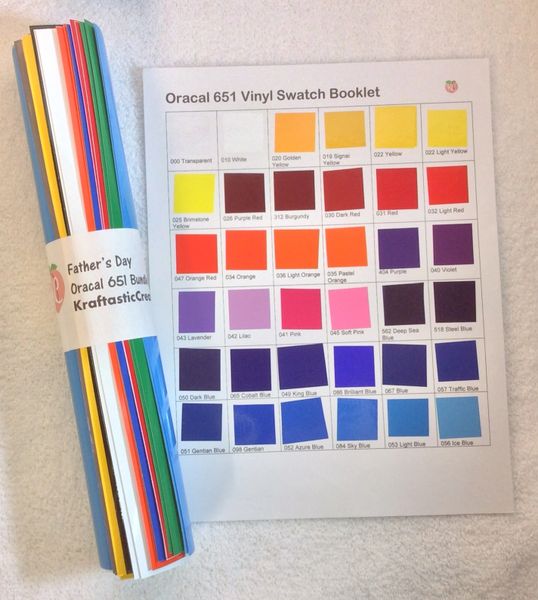 This Father's Day Bundle includes 2 sheets each of the following colors in 12x12" Oracal 651 adhesive vinyl.   Also included is an Oracal 651 Color Swatch Guide, a $6.95 value, but it is free with your purchase of this bundle!
Telegrey
Yellow
Black
White
Orange
Gentian 
Red
Green
Light Blue
Only 100% genuine Oracal 651 adhesive vinyl is used. All sheets are +/- 0.25"