Birthday and Anniversary Calendar Board Kit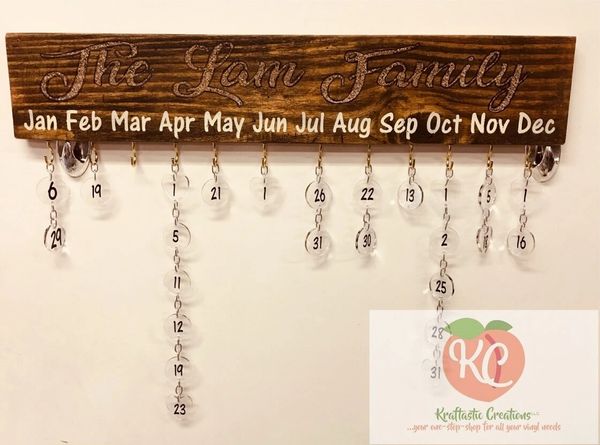 You, too, can make a birthday/anniversary calendar just like the one pictured. 
The kit includes:
1 - 18" x 3.5" pine board, sanded and ready to paint or stain;
20 - 1" round clear acrylic circles with 2 holes;
2 - 1" clear acrylic heart shapes with 2 holes;
12 - Brass, silver or black cup hooks;
1 - Sheet of numbers for the circles/hearts.
Not included:  Paints/Stain, jump rings for attaching the circles/hearts, mounting hardware.
Additional 1" circles can be purchased here.