6"x6" one of every color Oracal 651 - 61 colors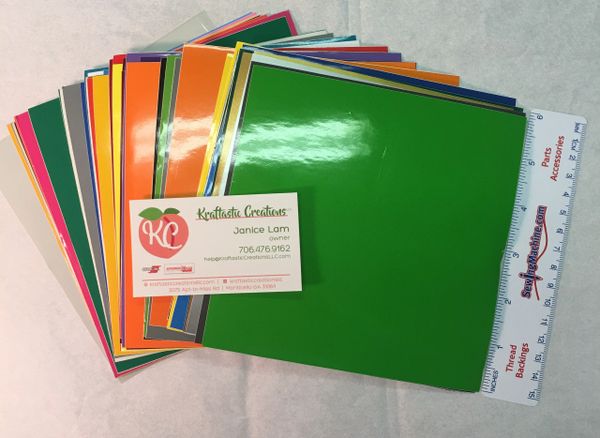 6"x6" SAMPLE PACK OF ORACAL 651 VINYL includes shipping 1 of every color, for a total 61 pieces. These are the perfect size for doing keychains or tumblers and it gives you one of every color to try! INCLUDING shipping!

Item will ship USPS First Class mail with tracking number provided. Domestic shipping only! If outside of US, please message us at help@kraftasticcreationsllc.com to find out the discounted shipping charges.