2.5" Circle Clear Acrylic Blank with 1 hole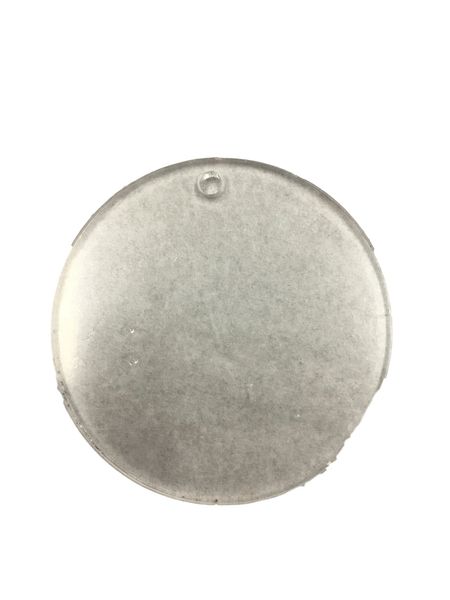 2.5" ROUND CLEAR acrylic blank. The blanks are made from 3mm thick clear acrylic and laser cut.  This gives them a smooth edge.
These are very lightweight and are wonderful for keychains, ornaments, vinyl designs, inserts for pendants, magnets, scrapbooking projects, earrings, bracelets, cufflinks and small pieces of art. They look good with vinyl or painted.
These blanks have the appearance of glass and the durability of plastic. Each blank will come with a protective film to prevent scratching while in shipment.
Each blank will come with a hole in the center top.
To make a complete keychain you will need to buy the blank acrylic, jump ring and also a split ring.